Our most urgent need is our Capital Campaign.  Contributions of any amount are appreciated and can be made online (via the Giving Express or Network for Good buttons found on the right of each page) or by mail.  Donating your time or services are also welcome.  Please visit the Capital Campaign page to learn more or call 928-533-9178 with any questions.
DONATION WISH LIST:
Program Needs –
A projector for giving presentations.
A sound system for our arena – (either product donations or cash– we have the parts identified and estimated cost of $2,041).
Supplements for Horses (i.e. Rice Bran, Psyllium, MSM)
Office Needs –
Gift Cards for Staples (to purchase printer ink, paper, etc.)
Misc. Needs –
Helmets – International Lidlocker preferred
. . .
Sponsor a rider
Sponsor a rider for a lesson; or one, two or three sessions.  Horses with H.E.A.R.T. anticipates holding 3 six-week sessions in 2009.  Rider sponsorship levels:
$25 for a lesson – for a one-hour private lesson.
$150 for a session (6 lessons).
$300 for two sessions (12 lessons).
$450 for three sessions (18 lessons)
. . .
Sponsor a horse
IN "STALL" MENT  PROGRAM
A majority of our expenses at Horses with H.E.A.R.T. involve the care and maintenance of our specially-trained horses, ponies and miniatures.  In order to cover these costs and give our horse lovers an opportunity of direct ownership in our program, we have created a Horse Sponsorship Program that covers horse expenses during our program year from March – November.  Click on the link for more information about this program.
Winter Horse Adoption
Horses with H.E.A.R.T. does not hold sessions from mid-November through February.  During this time, volunteers adopt the horses and are financially and physically responsible for their care – feeding, grooming, farrier and exercise.
Country Supply/Country Cares
Purchases made through Country Supply at either www.countrysupply.com or www.horse.com will give Horses with H.E.A.R.T. 5% of your purchase price (excluding wormer, shipping and handling).  When you check out there will be place a place for you to enter a "Country Cares" code, please use "hwh".
. . .
eScrip Online Shopping
It is the largest "electronic scrip" fundraising program. eScrip is an easy
and free way to help our organization earn hundreds of dollars every month.
Horses with H.E.A.R.T. can earn money from every online purchase, by: 1)
enrolling (just click on logo below) and 2) shopping at yourfavorite brand name stores!
Click to enroll…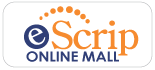 . . .
Safeway Club Card
Simply follow these steps: 1) Have your Safeway Club Card number available
2) Go to www.escrip.com 3) If you participated in years past click on
"Yes Renew", if you are new to the program click on "1 – Sign Up". 4)
Present your Club Card every time you buy groceries and our nonprofit
benefits!
. . .
NEW "PARTNER"SHIP WITH CA'TO SALON
Get your "mane" cut and styled while helping Horses with H.E.A.R.T.!
The Ca'To Salon Day Spa family believes it is important to give back to our community. The owners, Victoria McWorthy and Lance Spears have offered Horses with H.E.A.R.T.:
$10 for every full price service of $40 or more
10% of every full price service of $39 or less
Our nonprofit will receive these donations when our volunteers and supporters simply mention the Horses with H.E.A.R.T. promotion at the time of booking an appointment. This partnership is in effect for the rest of 2009 and we hope that both organizations can benefit from it. Ca'To offers everything from manicures/pedicures to haircuts/color to facials and massages. Treat yourself and others (give gift certificates)!
Thank you in advance from the Ca'To family, an official Aveda concept Salon and Day Spa. The Salon is located at 2982 N. Park Avenue, Suite G in Prescott Valley Entertainment Centre – across from Freedom Station. Please visit www.catosalondayspa.com for services and prices or call 445-8889. It's just in time for summer highlights for your pony tail!